Information about Nihondaira Ocha Kaikan
Nihondaira Ocha Kaikan is a store specializing in Japanese tea of tea-growing district Shizuoka.
Not only the sale of the Japanese tea but also the tea picking experience is possible.

Sale of the Japanese tea
I sell select Japanese tea from Shizuoka.
Sencha(green tea),Houjicha(roasted tea),Genmaicha(roasted rice tea),Matcha(powdered green tea),...etc.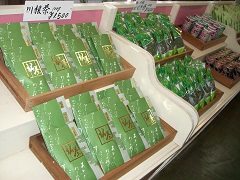 right:Sencha(from Kawane Shizuoka) is my recommendation.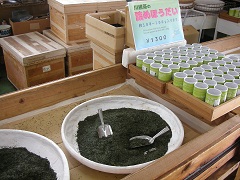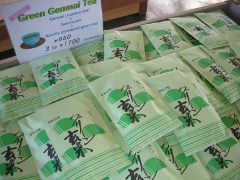 left:Packing Sencha by oneself.
right:Green genmai-cha (Genmai-cha + Sencha + Matcha)
Tea-picking experience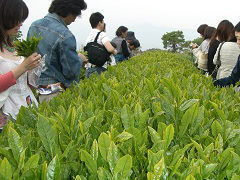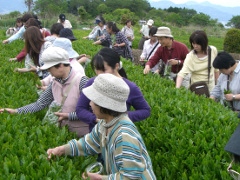 Implementation period:
From the middle of April to the end of October.

* Personal customers' acceptance period is only Golden week(late April to early May).
Reception time:
9:00 - 15:00
Charge:
600 yen each [per head].
Access
日本平お茶会館 Nihondaira Ocha-Kaikan
静岡県静岡市清水区村松4046
4046, Muramatsu, Shimizu-ku, Shizuoka-shi, Shizuoka →Map
By car:
From Tomei Expressway Shimizu IC approximately 30 minutes.
From Tomei Expressway Shizuoka IC approximately 30 minutes.
By bus:
From JR Shizuoka Station
しずてつジャストラインバス「日本平線・日本平ロープウェイ行き」「日本平夢テラス入口 」下車。約40分。
Shizutetsu justline bus [Nihondaira Line] to [Nihondaira ropeway(#42)], get off at Nihondaira Yume Terrace. Approximately 40 minutes.
→ Timetable
From JR Higashi-Shizuoka Station South exit
しずてつジャストラインバス「日本平線・日本平ロープウェイ行き」「日本平夢テラス入口 」下車。約30分。
Shizutetsu justline bus [Nihondaira Line] to [Nihondaira ropeway(#42)], get off at Nihondaira Yume Terrace. Approximately 30 minutes.
→ Timetable